We love doing Zoo class -- not only because I work there and I know that it is a quality offering -- but also because lil Max thoroughly enjoys it and gets a lot out of it.
This week we did Snakes and Chameleons. We made chameleon costumes, decorated pet snakes, and got to catch 'flies' with our 'chameleon tongues'.
Afterwards, we walked to the Aquatic and Reptile Center and met up with a zookeeper and a ball python. The snake's name was Janice. This tickled Max. He still talks about Janice and asks me how she is doing.
When we got home, we had to show daddy just how to catch flies with our tongue: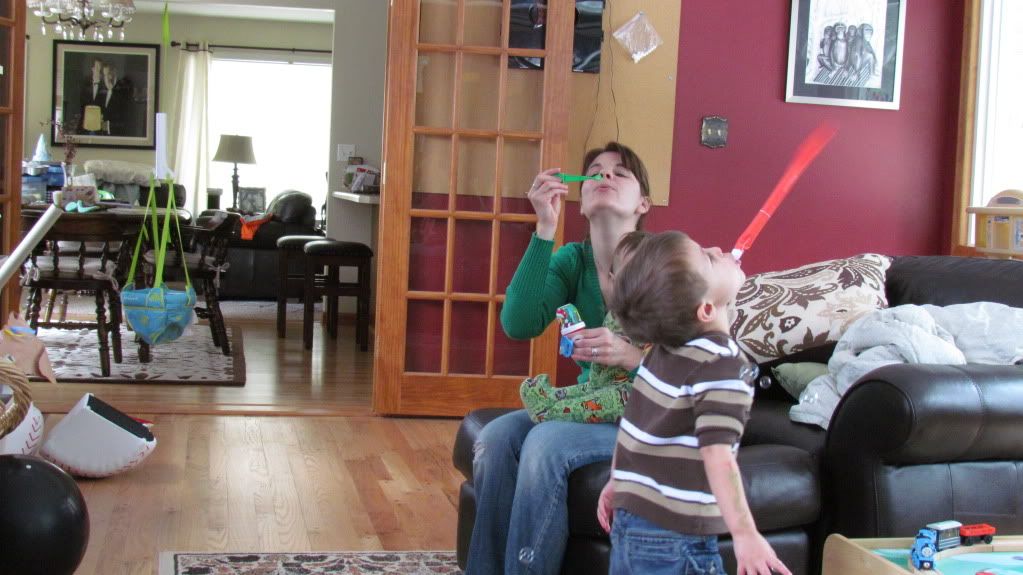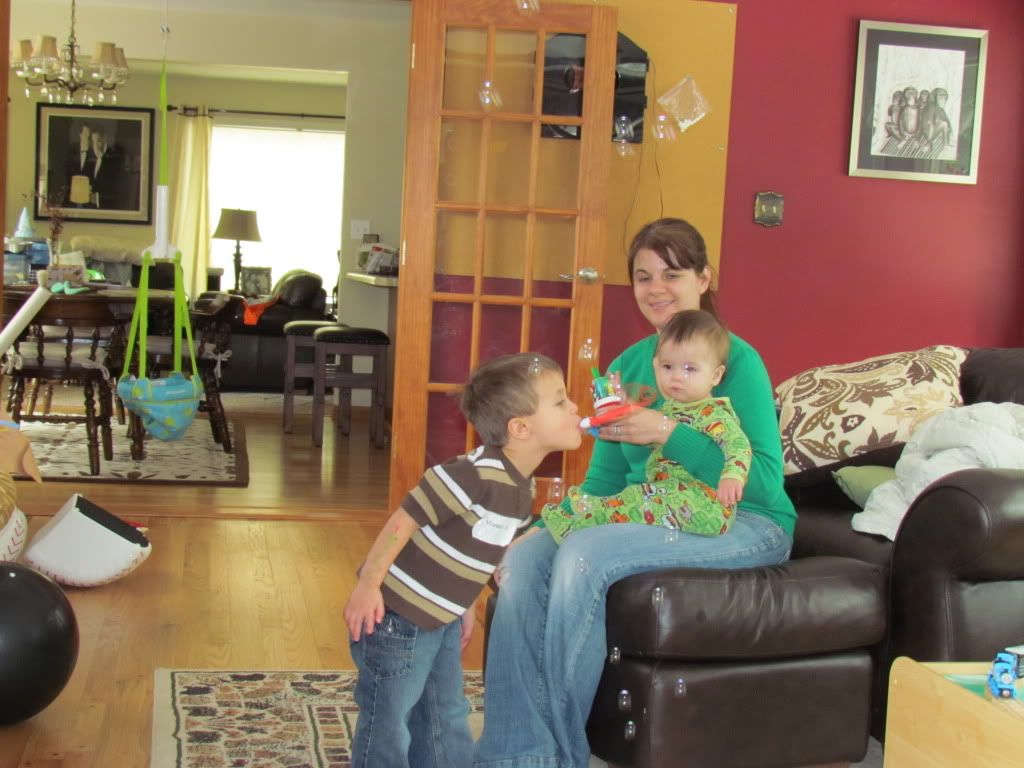 I have a video too, but it is still uploading, so you'll have to wait for that one....