Sunday was big Max's birthday!
We let him sleep in (until 8).
Then we made him apple cinnamon pancakes and sausage.
Then we let him go climbing with his friends.
While the kids took their afternoon naps, Mom made a homemade French Silk pie (Dad's request).
When the kids got up, we had some fun crawling around in the playroom: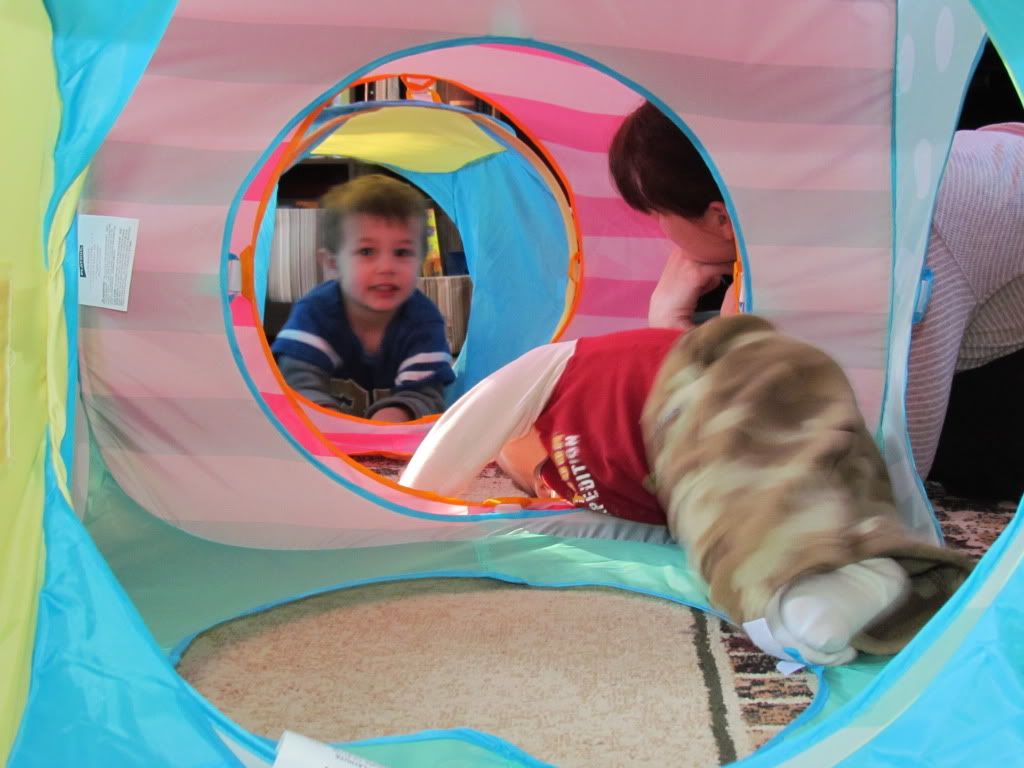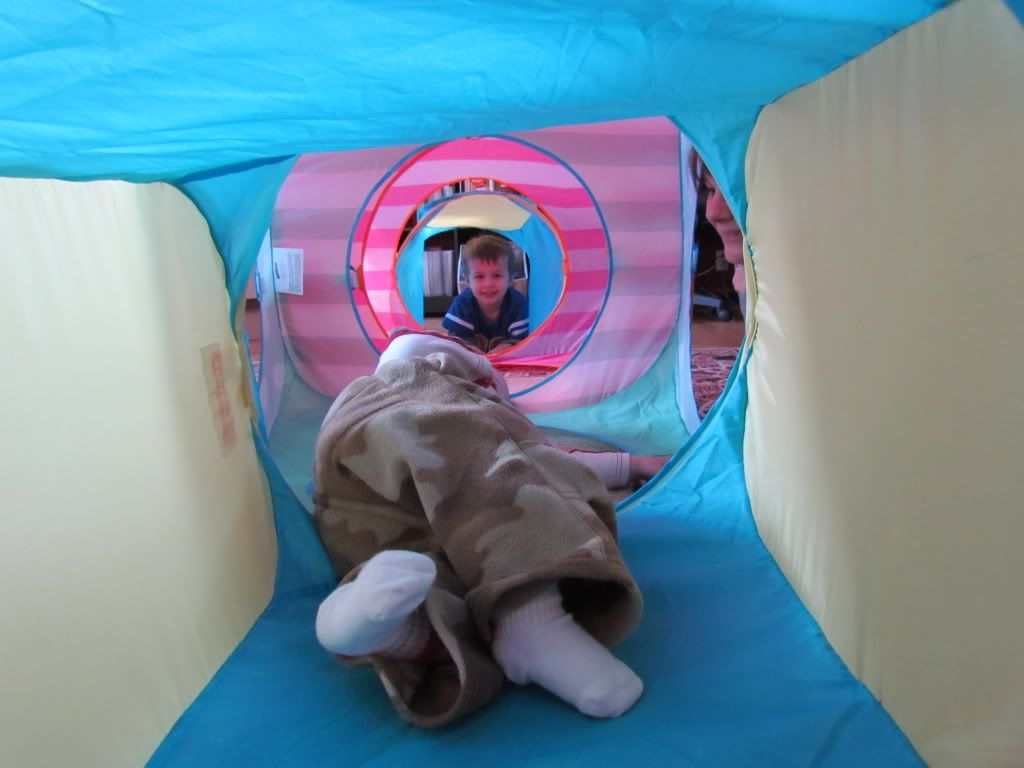 We had salmon, cheesy bread and veggies for dinner.
Then, we enjoyed mom's French Silk pie -- mmmmm. That was delicious!