Lil Max officially turned three last week, but we had his celebratory birthday party this past weekend. For months he had been asking for a "Football cake". We shook our heads in disbelief for several reasons: a) he doesn't seem to be inclined towards PLAYING any sports -- he prefers to watch others play them; and b) he won't LET us watch football on the TV... So, you can see why we were surprised when he started telling us over and over (quite emphatically) that he MUST HAVE a FOOTBALL CAKE...
So, anyone who knows me, knows that I like themes...so we had a Football/Sports themed party. I think it went pretty well...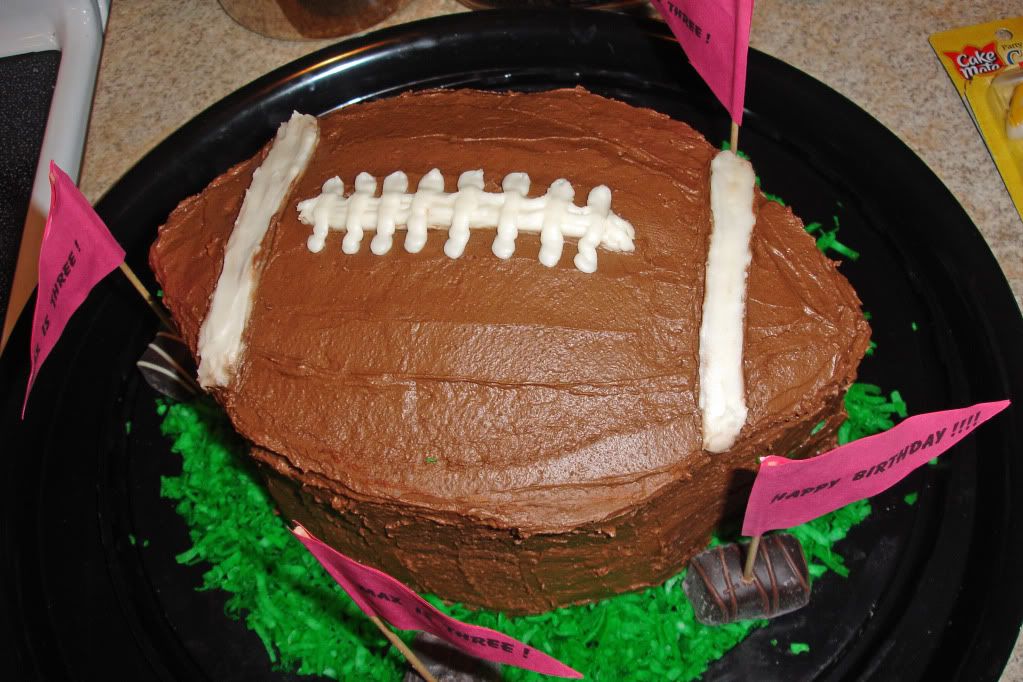 Granna's delicious homemade football cake. I always remember my mom making me a homemade cake every year for my birthday...it is such a fond memory for me that I want to try to continue that for Max. Last year we had a store bought cake, and I regret doing that. Granna graciously offered to make the cake this year, and she did an AWESOME job!