This weekend we continued our annual tradition of going to a pumpkin farm. We've been having unseasonably BEAUTIFUL fall weather (temps in the mid-70s - lower-80s) and we have been spending as much time as possible outside enjoying it (because we know what our winters are like here)...
Last year, Sam was only about 6 months old when we went pumpkin picking.... Looking back at his picture, he looks like such a little baby (and he WAS!)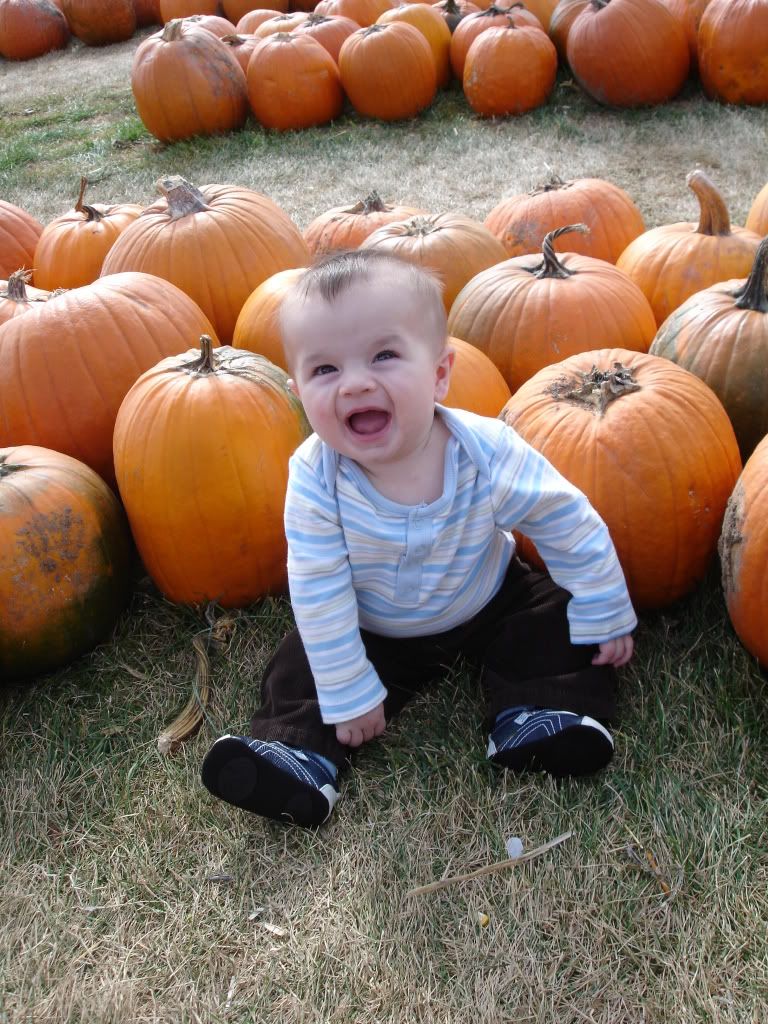 And NOW he's a walking, talking, running, adventuring, toddling little boy.
One who thinks that pumpkins are 'BALLS' (be careful or he'll try to throw one...this kid has quite an arm on him!) But just look at that adorable mug. Isn't he cute??
And, who is this? My ALMOST FOUR YEAR OLD? Yikes!! When did THAT happen???
Sam also has no fear -- of heights, animals, falling, etc. I am thinking this is going to mean trouble in the upcoming months and years....
His love for anything animal is still going strong. They had goats and llamas at their petting zoo and Sam was absolutely RIVETED. It was hard to tear him away from the animals. He just kept yelling "Go! Go!" at the goats (his version of goat) and "Llama, Mama! Llama!" at the Llamas. It was very cute....
Here you can see him in action for yourself:
But, back to THIS ONE. Just look at how much he has grown from last year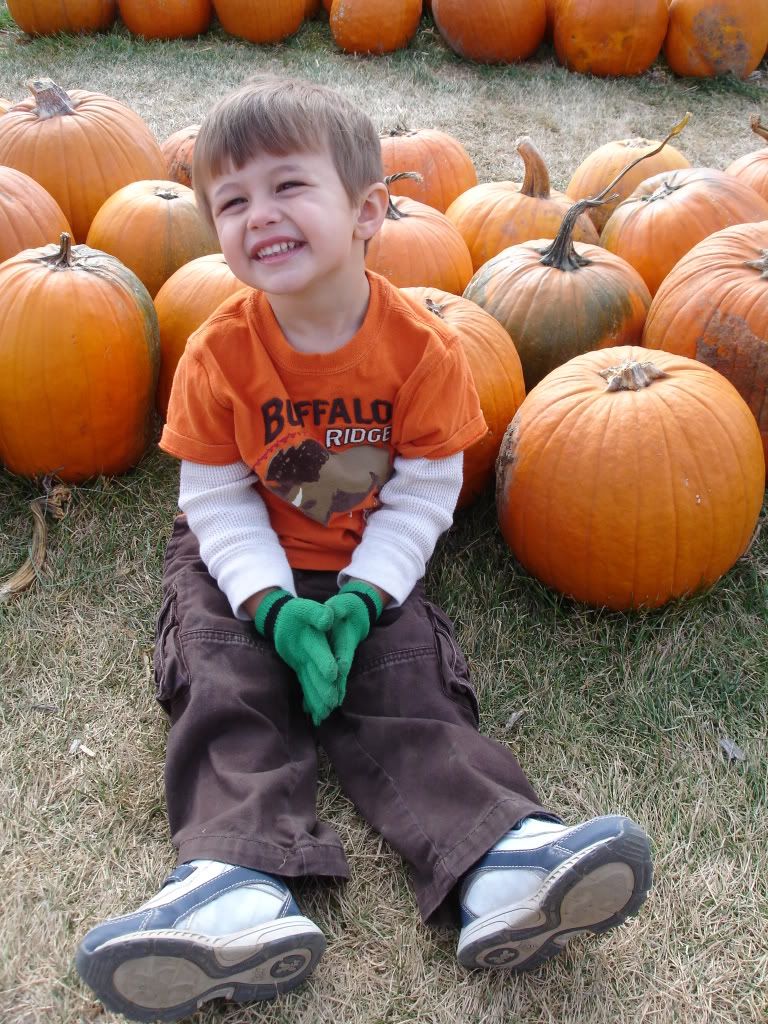 Can you believe he is almost 4 YEARS old!?!?! A 'big boy' in love with letters, numbers, MATH (the geek in Max and I are so happy), spelling out words (N-O being one of his favorites), reading books, playing in sand, digging, raking leaves, and just being a ball full of energy....
He's also full of a LOT of love, hugs, kisses and just plain old-fashioned sweet affection. Nothing makes my heart swell more than to hear him yell from across the room "Hey, Mom. Guess What? I LOVE YOU." Just try to be angry with that....
Sam wanted in on some pumpkin hugging action too. Such a sweetheart. Always wanting to do what his big brother is doing. Full of kisses and hugs and always good about saying please and thank you....
And he's all toddler boy right now. This is the side we see of him the most. He's got a lot of LIFE to catch up on...can you blame him?