The Johnny Jump Up is back! And Sam seems to have as much fun in it as Max did!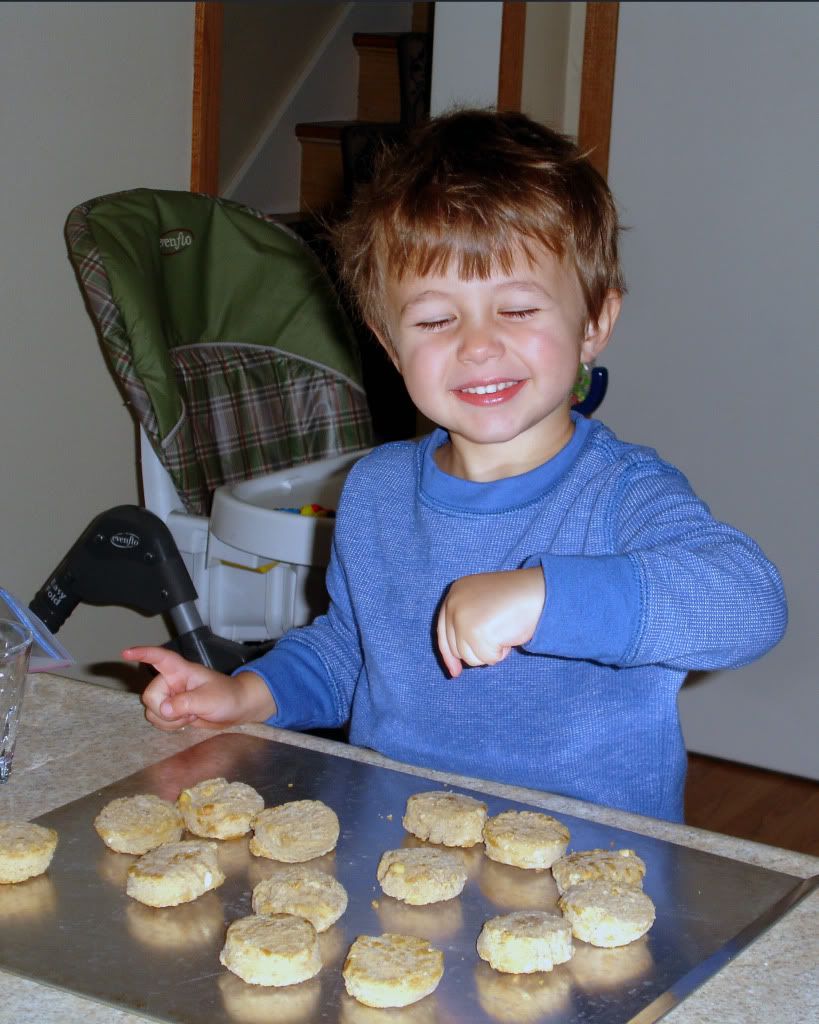 Lil Max continues to want to be a big helper. This is his idea of 'equal spacing' on the cookie sheet. I guess we need to work on our spatial exercizes some more...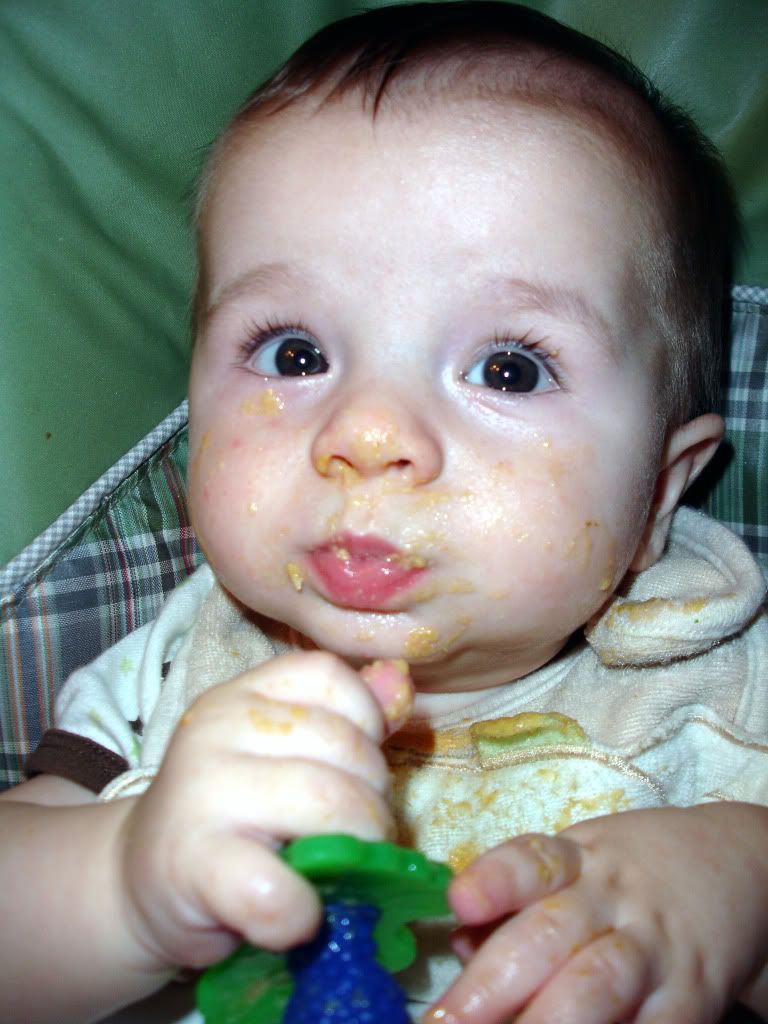 Sam is driving full speed ahead on the solids bandwagon. He's had rice cereal, oatmeal cereal, bananas, homemade applesauce, zucchini from the garden, and sweet potatoes so far. Everything has been devoured with a voracious appetite. He also prefers his food very thick -- if you thin it down too much he complains. He also has a tendency to grumble for his next spoonful before you've even removed the spoon from his mouth from the previous spoonful. I swear this kid eats more than lil Max sometimes!!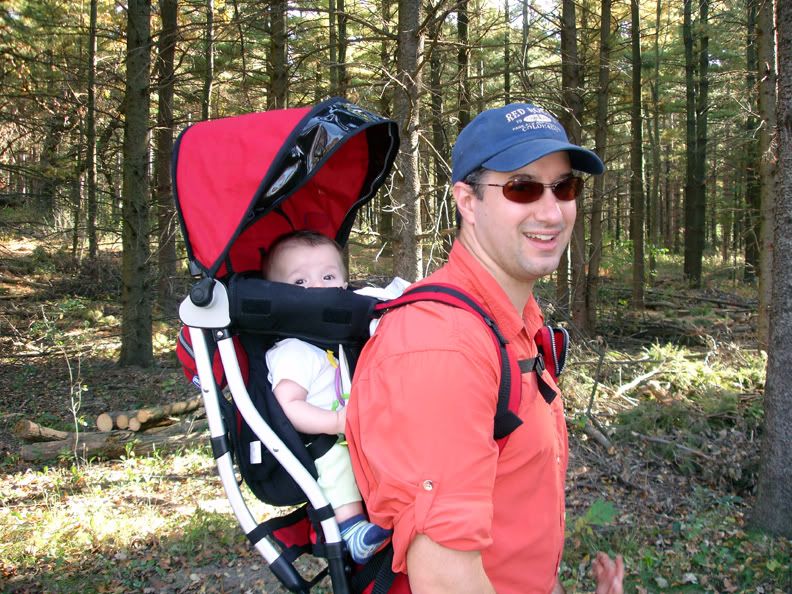 With the weather being so beautiful and colors peaking -- a combination which is almost unheard of during fall in WI, we HAD to get outside and get a 'hike' in. I say hike lightly because there is no 'hiking' involved with a 3 year old....Sam enjoyed his first time in the backpack carrier....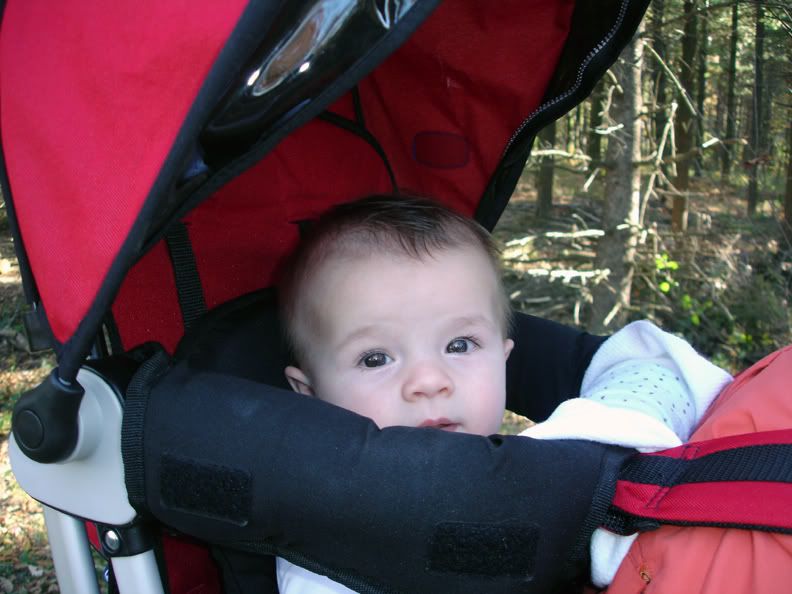 He had a bird's eye view from big Max's back, and he loved zoning out on the trees and leaves overhead...
Little Max came ready with his Thomas bucket to collect 'treasures'. We came home with some giant sized leaves, about 10 pinecones and TONS of acorns. All treasures to a 3 year old boy.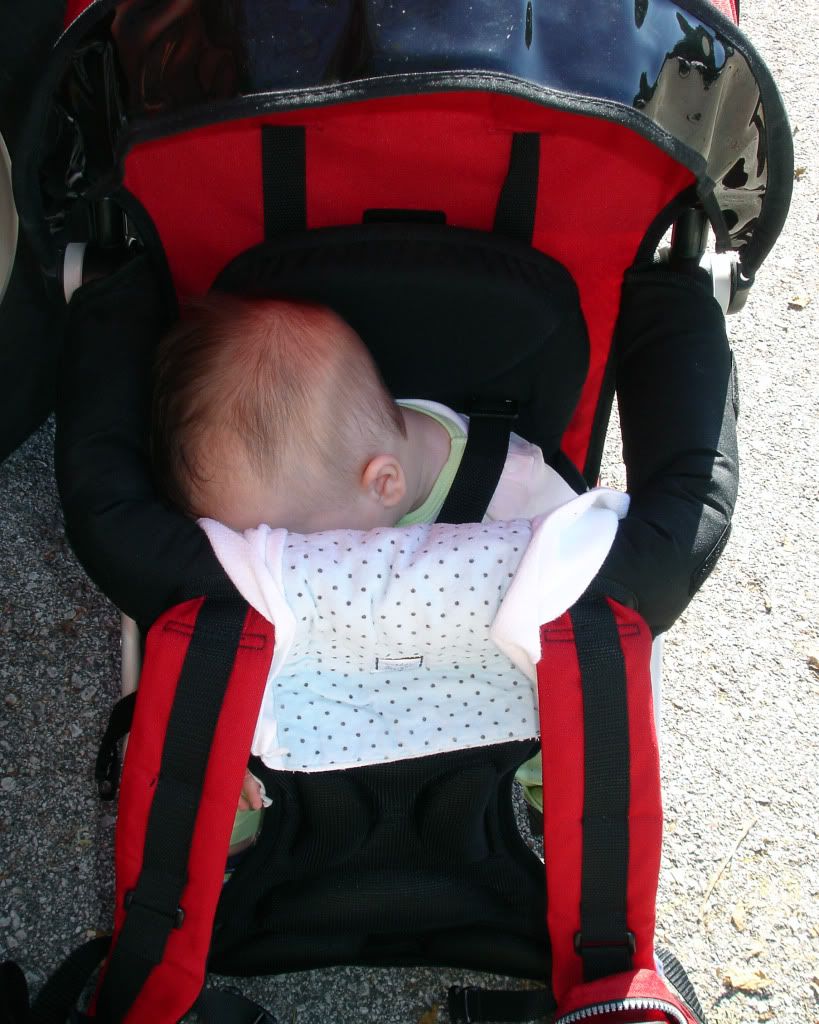 You just KNOW it's a good hike, when someone falls asleep.....LOL