It's that time of year again! The time to order your xmax cards -- you probably should have already ordered your cards (or doing so in the next couple of days), and I just have to give a shout-out to Shutterfly. I LOVE the quality of their cards, I can ALWAYS find some good online deals, and they ship fast and look GREAT!
This year, they had SO MANY wonderful templates to choose from that I literally had 10 cards made that I had to pick between. I've narrowed it down to three and will be ordering later today (I hope).
This is one of the ones that didn't make the final 3 (hey, the final card needs to be somewhat a surprise), but I still wanted to share it with you guys!
Ho Ho Ho!! Love the holidays!
Up next....XMAX music! I am so stoked to post my 2011 playlist -- I found some GREAT NEW music to share with you guys...and, of course, there will be a giveaway! Keep your eyes peeled!!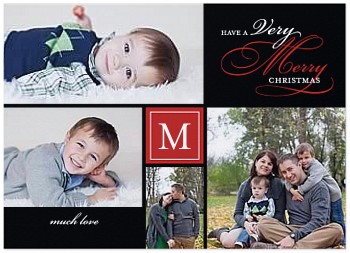 Very Merry Moments Christmas Card